Brand Ambassadors
Yumiko Harris studied a wide variety of dance techniques since age 9. In 2009 she received her Bachelor of Fine Arts from the University of North Carolina School of the Arts in Winston Salem, NC. After only a year of pole training, she began competing in the professional division and was the recent winner of the 2017 PSO Northeast Pole Championships, 2017 Georgia Pole Fitness Classic, and is a 3 time U.S. National Finalist. Since 2012, Yumiko has worked at Foxy Fitness and Pole Training Studios. Here, she is currently the General Manager at the NYC location where she does group instruction, coaches the competition team and choreographs for biannual showcases. She has danced in various music videos and has been featured on popular TV shows such as Barmagedon, Married at First Sight, Blue Bloods, a Nike YouTube series, and also performed at the 2016 Alaxander Wang after party and on the Untitled Action Bronson Show. Yumiko believes that pole heals the mind, body and spirit and hopes to always inspire and help others find their greatness through teaching and performing in this amazing sport.
Ashley Fox is the owner of Foxy Fitness and Pole Training Studios in New York & New Jersey. She is a competition coach, instructor, choreographer, and award-winning competitor. She has won 1st Place in the 2018 Pole Classic at Pole Expo, 2018 Pole Sport Organizations US National Pole Championships, 2018 Triangle Pole Championships, and 2016 Paragon International. She teaches students of all levels at the NYC and New Jersey locations. Ashley strives to spread love, health, and empowerment through pole dancing. 
Hello, my name is Daisy Moore, also known as Pole Squirrel on Instagram. I have been poling for 5 years and before that I was a ballerina with the Royal Academy of Dance for 20 years. My pole style is linked to my ballet background and I tend to prefer the prettier or more flexible moves. This year (2018) I won the professional category at the Yorkshire pole championships as well as best tricks and best overall performance. I'm competing later this year at Miss Pole Dance the professionals and at Solent Pole competition. I own a small pole school called Pole Squirrels based in the midlands in the U.K. I teach workshops and perform every now and then all with a full time managers job in the day.
Brenna
Bradbury is a vibrant aerialist and instructor in New York City, where she is the Aerial Director at both Body & Pole and Om Factory.  She has performed lyra, silks, cube, hammock and aerial moon at venues such as The Box, The Slipper Room, The Diamond Horseshoe, Galapagos Art Space, and House of Yes.
Her most exciting performances include the Off-Broadway show "Speakeasy Dollhouse: Midnight Frolic" at the Liberty Theater, and for the Zee Entertainment 25th Anniversary Award show in Mumbai, India.
Brenna
won 2nd place in the 2015 U.S. Aerial Championships, Silks Division, and was selected as a finalist in the 2016 U.S. Aerial Championships, Lyra Division.  She has taught workshops and teacher trainings across the country, and internationally at studios in Taiwan, Thailand, Vietnam, Malaysia, South Korea and Ecuador. 
Anna grew up as a competitive gymnast from ages 4-13 and then began training in ballet and contemporary dance, which she continued until she found pole. From her first pole class she discovered a true passion for the sport as it combined the athleticism of gymnastics with the creativity and artistry of dance. Anna is the 2017 PSO Golden Gate Level 4 Championship Winner.
Harper is a native of Colorado and has been poling for a little over 6 years. Avid in the competition circuit in the U.S. she has recently won regional titles with Pole Sport Organization and Pole Championship Series and has her pro status with the United States Pole Dance Federation. She is a small business owner and is excited to collaborate with Push and Pole to further female entrepreneurialism. When she's not pole dancing or teaching, she runs a food truck with her husband and drinks gallons of coffee.
Shorts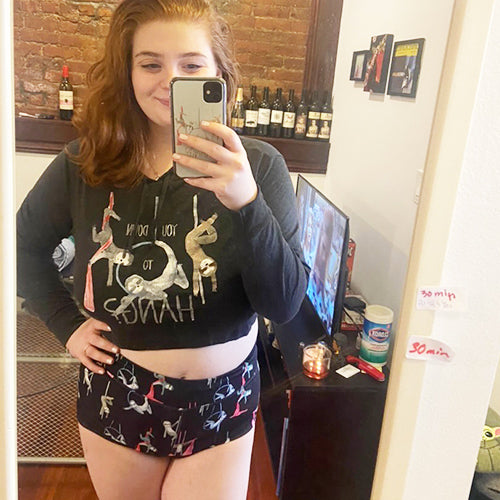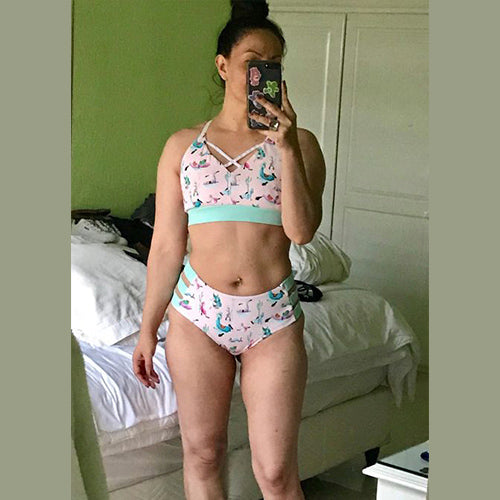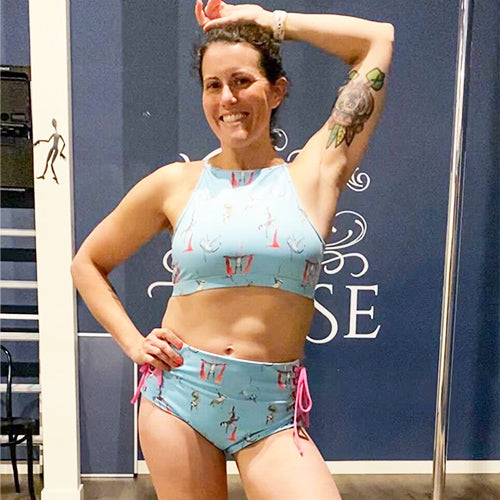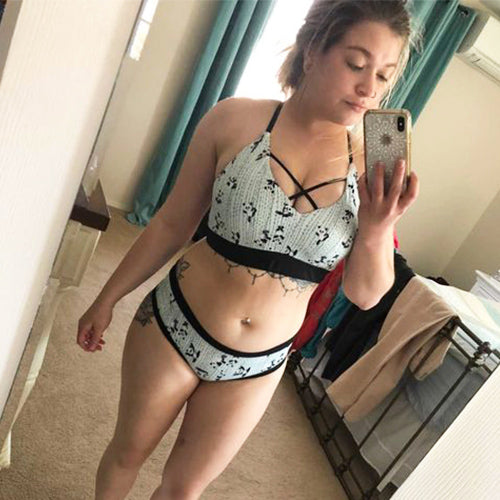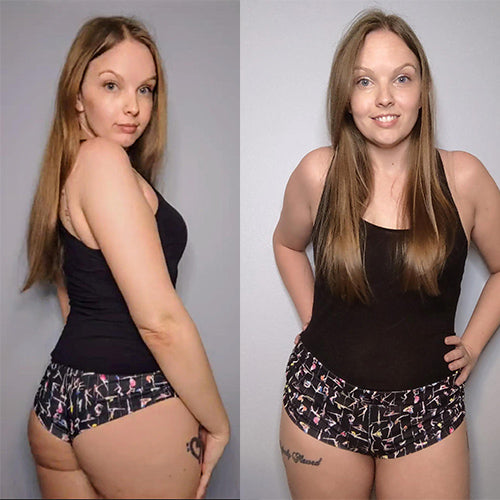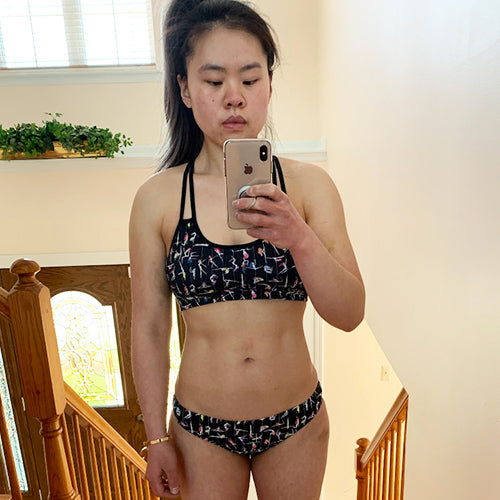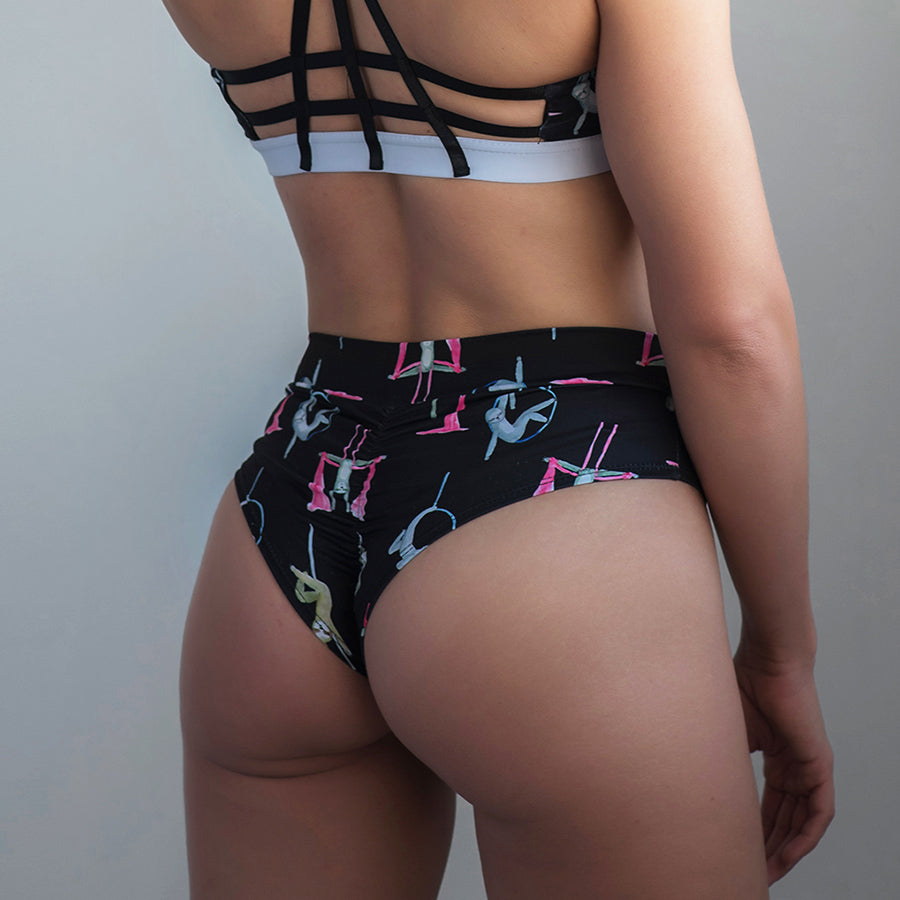 Bras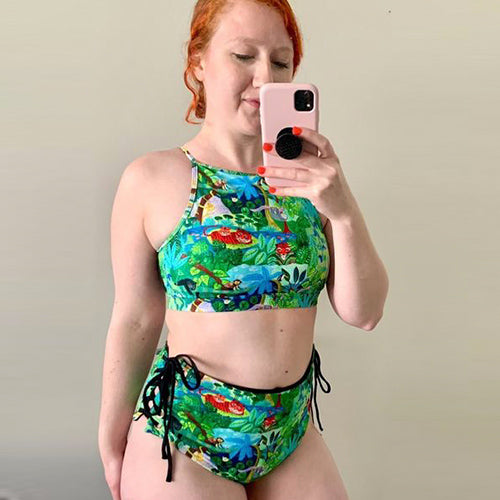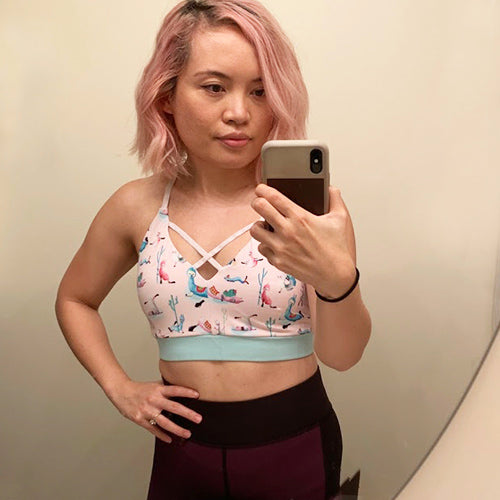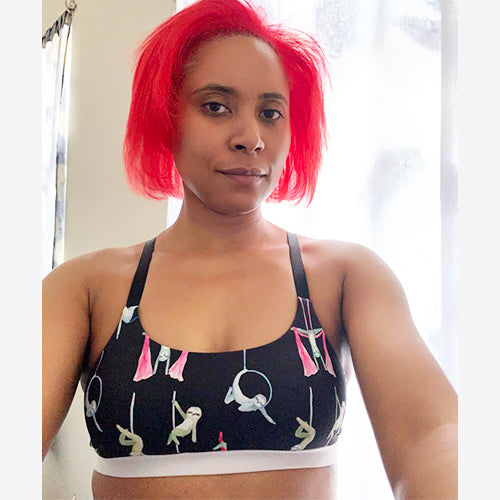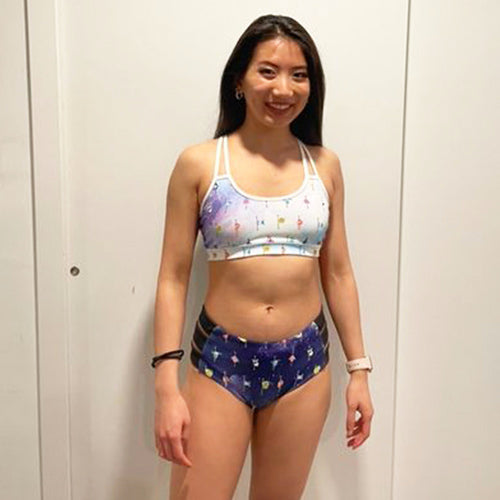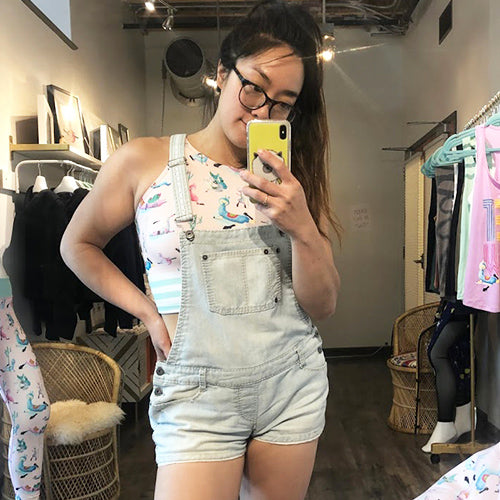 HELP US OUT
We need YOUR help in creating these Selfie Fit Guides. If you've purchased one of our products and would like to submit a photo to our guide, please e-mail us at hello@pushandpole.com. As a thanks, we'll send you a code for $10 off your next purchase!